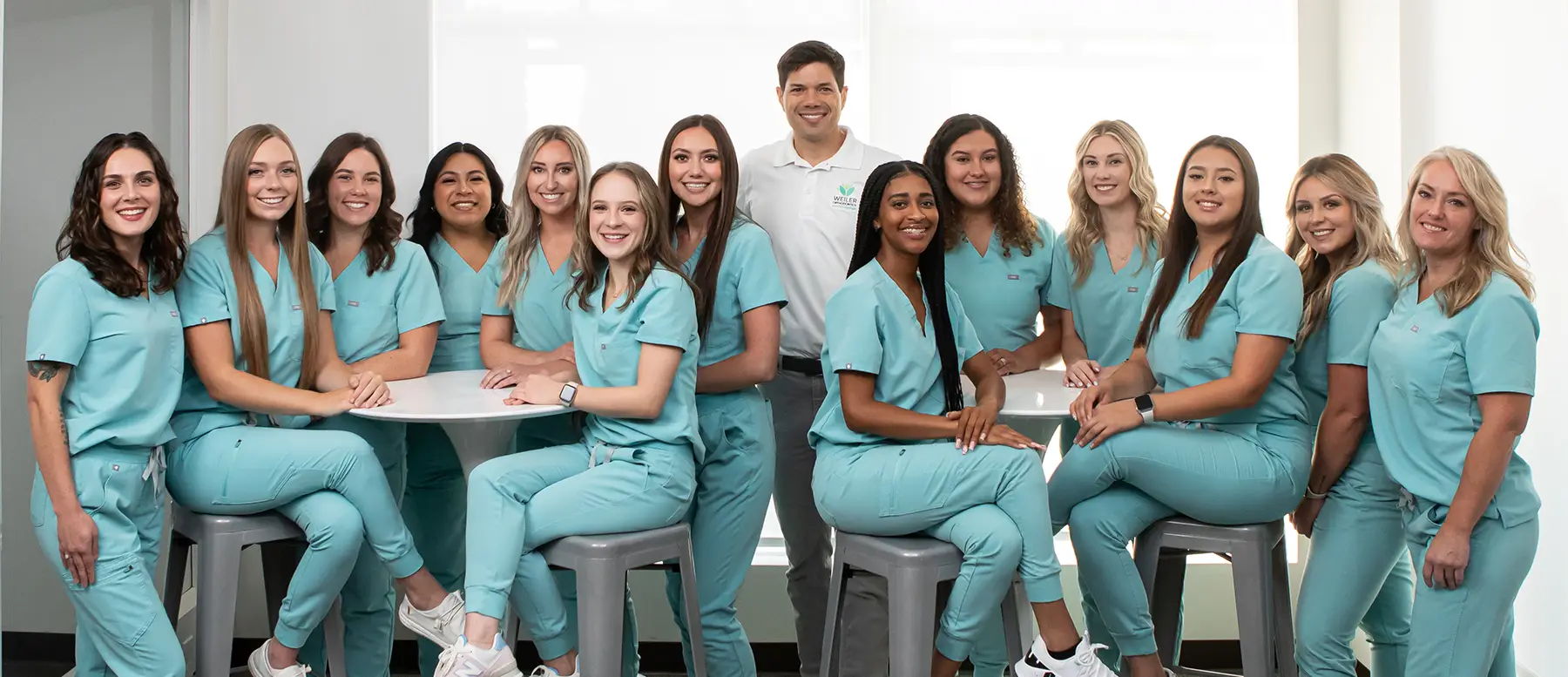 "You won't find a more caring and talented team of professionals anywhere else in our industry."
The Weiler Difference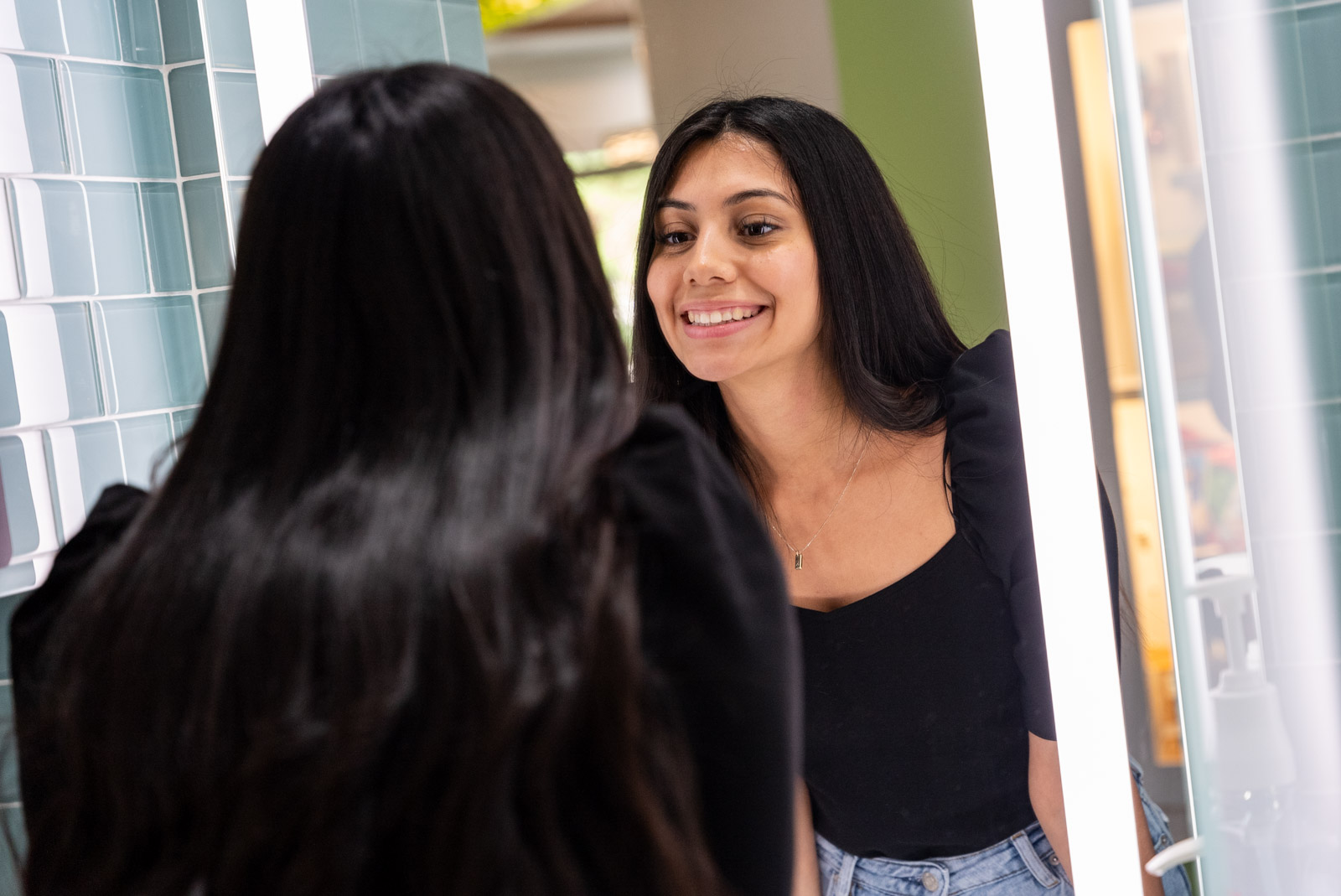 Outstanding Results
Dr. Weiler develops your customized treatment plan to maximize your smile's potential and guarantee a result you will love.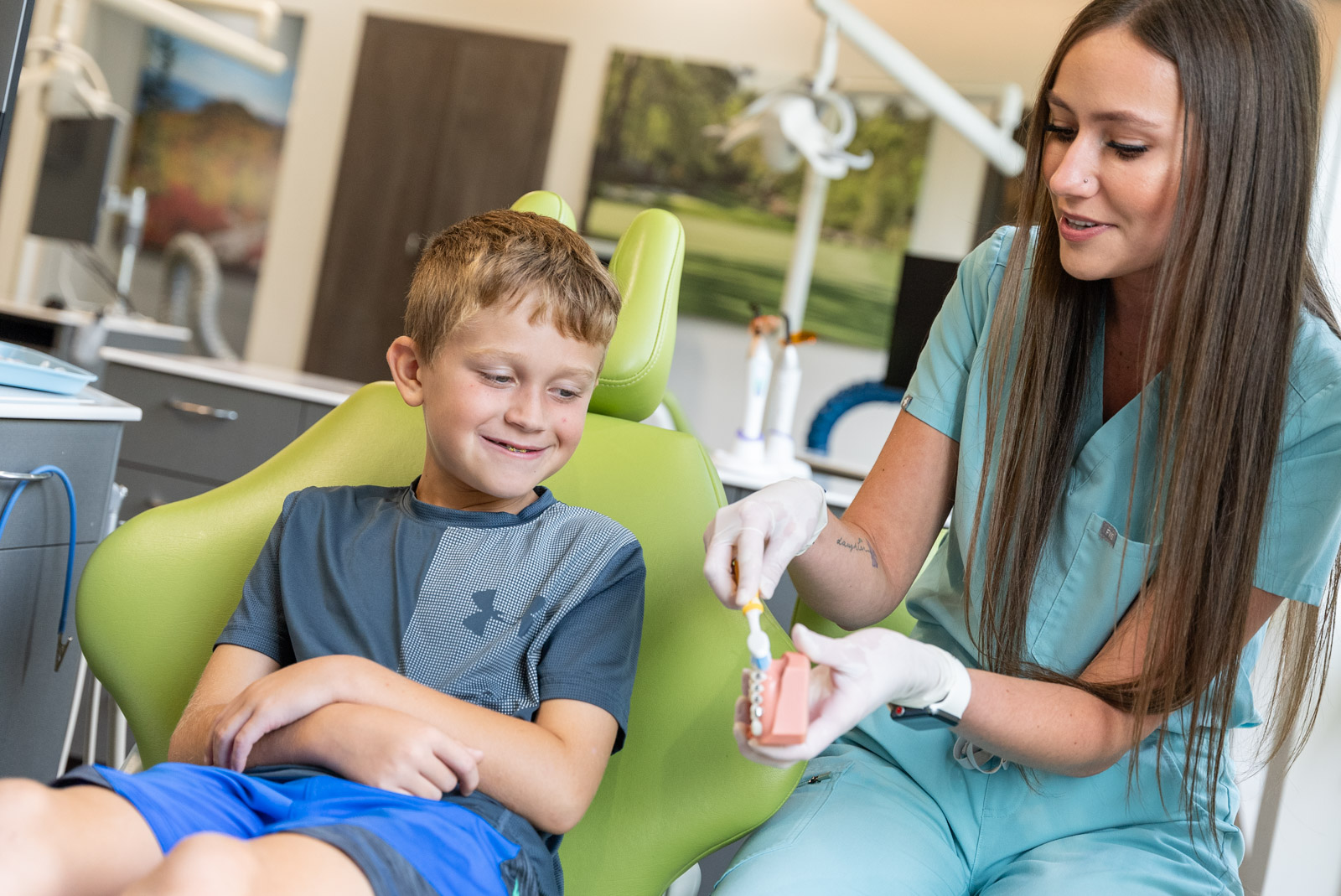 Patient Experience
Our team has one goal: to be the best part of your day by providing warm welcomes, bright smiles, and fun rewards.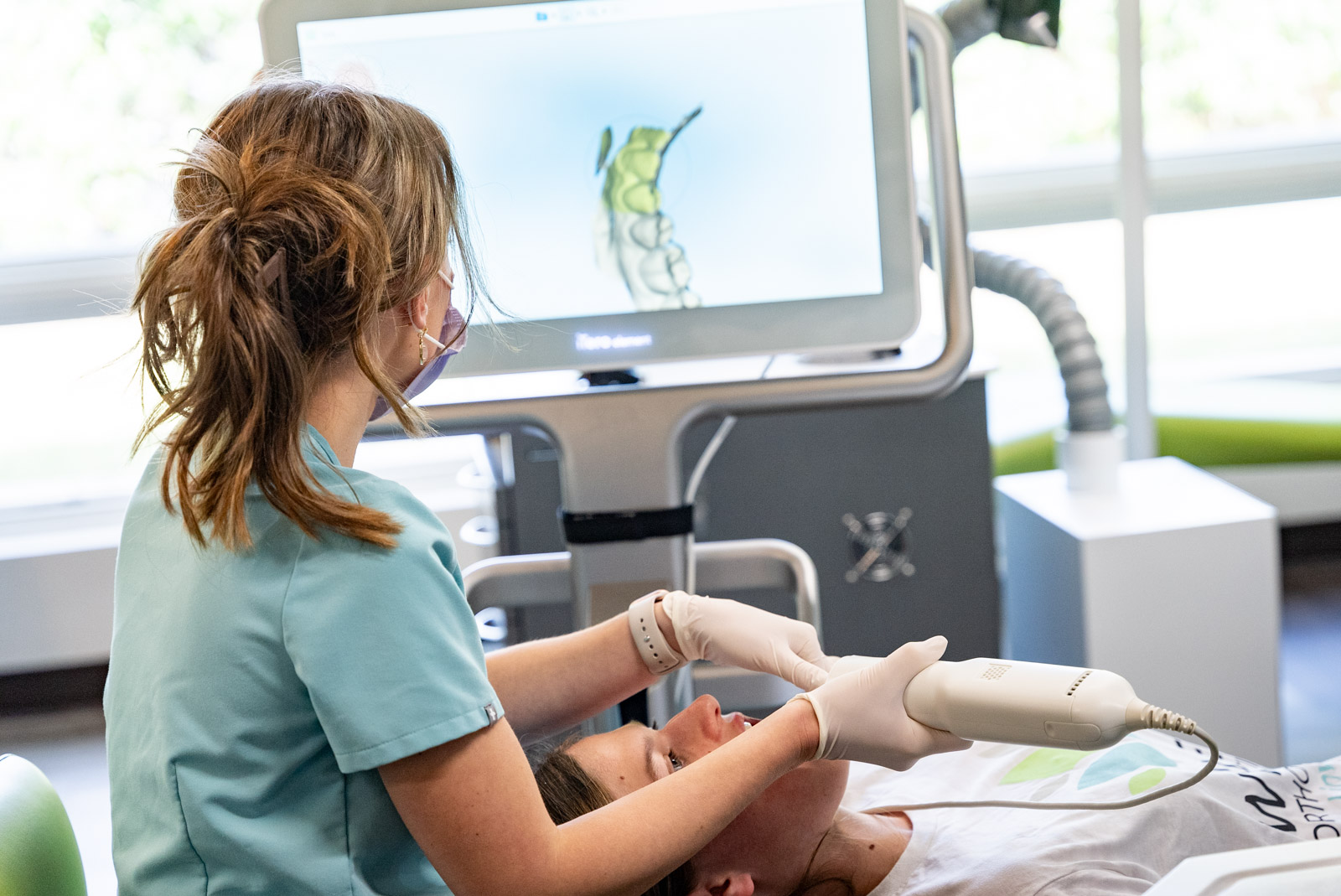 Advanced Technology
No more molds! We use the latest technology to provide the most comfortable and convenient experience ever!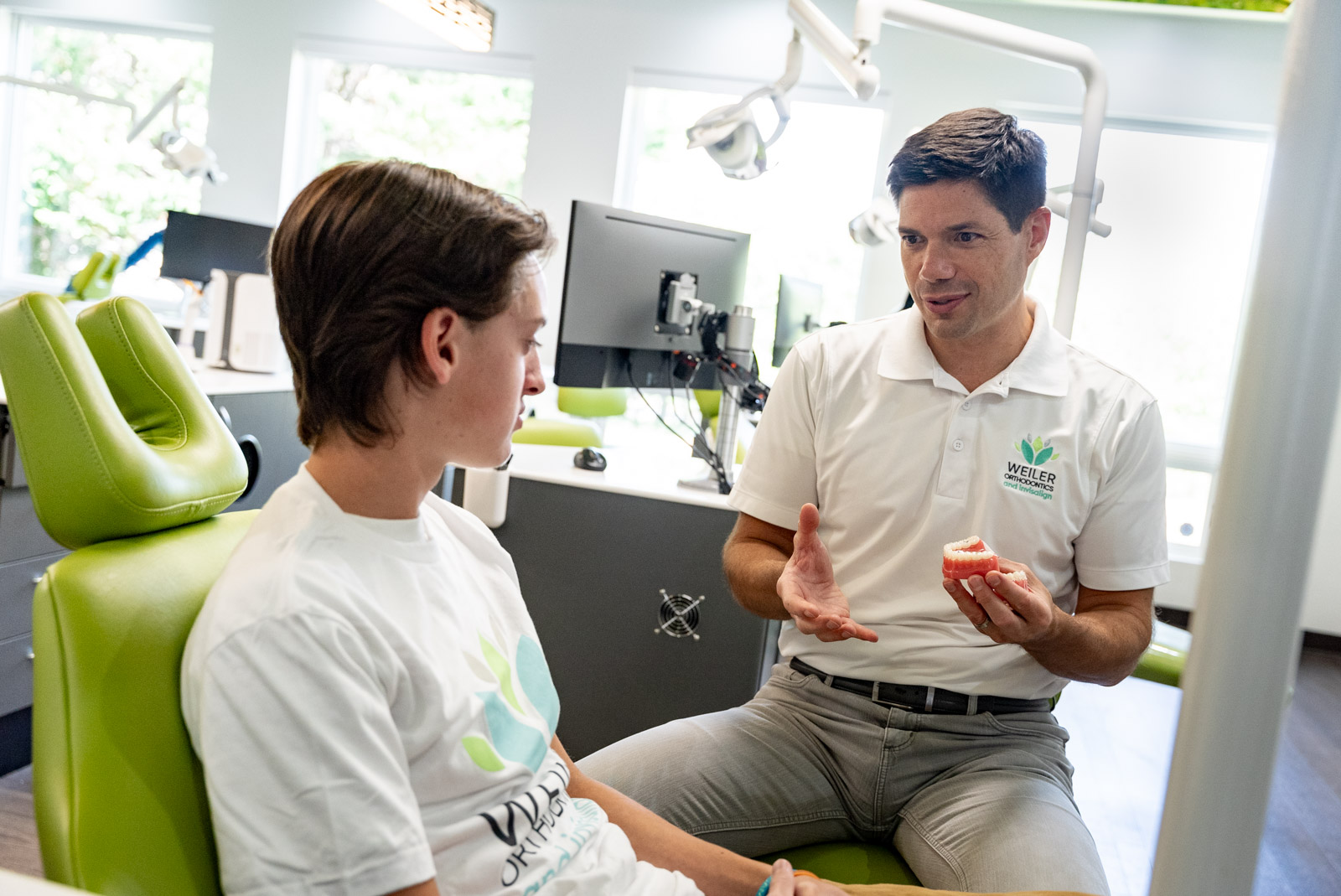 Retainers for Life
We offer retainers for life so you never have to worry about losing the smile we've created together!
What Our Patients Are Saying
"Dr. Weiler did an awesome job on my teeth. He exceeded my expectations beyond what I thought was possible. From my first appointment to my last he was on point on what needed to be done to get my teeth aligned. Shot out to his assistant Ashley for giving me advice on dental hygiene while going through the treatment as well as helping me to decide how often I should switch out trays thus speeding up my treatment plan."
"Dr. Weiler and his staff have been amazing! They have many options to pay. I had gotten the Invisalign treatment and they were amazing (p.s you cant you really tell that you had braces on). I love my new smile and I highly recommend this place!"
"This team pampered me from the moment I received my consultation till the very end. The staff is not only professional but friendly. 100% will recommend anyone needing treatment to see Dr. Weiler and his staff for a great and thorough plan to perfect your smile! Thanks again Dr. Weiler from your Honda guy!"
"Weiler Orthodontics has done so much for me! They made my teeth so much straighter. They gave me a time limit and stuck with it which I appreciated. My teeth now look amazing and I couldn't thank them enough."
"Dr. Weiler and his team have made my Invisalign experience a pleasure. They have been flexible with my schedule, made me feel important, and have made my smile goals come to fruition, less than 5 weeks to go! I remember having braces as a teen so I was anxious, but they have been awesome to work with! My daughter will be seeing them next year when she turns 7 to get a jump start on her orthodontic needs!"
"Within a few months of starting my treatment with Dr. Weiler and his staff, I wanted to write a review because of how kind, professional, and friendly they were. However, I decided to wait until treatment was over and I am happy I did because now I can add how happy I am with the results. As an adult, getting braces felt very intimidating but Dr. Weiler and his team were lovely and made me feel so comfortable. The 200+ great reviews speak for themselves!"
"I highly recommend Weiler Orthodontics and Invisalign. I just completed my Invisalign treatment as an adult after having braces as a child and I am satisfied with the results and treatment process. Dr. Weiler is focused on obtaining the best results possible while also being knowledgeable and personable. The staff is friendly and always willing to answer questions, I was always seen promptly at my appointment times, and my appointments were always quick yet thorough."
"Amazing staff and amazing service. My daughter had extensive work completed. I'm talking surgeries, exposures, a smile that we weren't sure would ever be straight. I'm proud to say that she has one of the straightest (and most importantly HEALTHIEST) smiles I've been blessed to see. Dr. Weiler and staff were caring beyond belief- always gracious, patient and kind. The front desk staff was super helpful and willing to work with you. I simply cannot recommend this place enough!"
"Everyone at Weiler Orthodontics is caring and wonderful at their job. There was never a moment where I felt uncomfortable. I always felt taken well care of. They were so supportive the whole time, celebrated my accomplishments with me, and treated me like family."
"I started out my trearment with one of those online companies. When I had a concern, I spoke with Dr. Weiler about what was happening. He helped me understand why it was so important to be in-person for these treatments and he did it with out being pushy. Dr. Weiler helped me transition from the awful online company to in-person treatments. I would recommend in-person with Dr Weiler 100% of the time."
Frequently Asked Questions