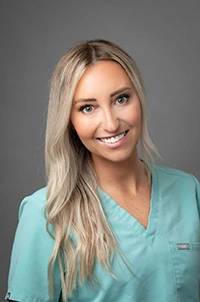 Sarah
Practice Manager
A Virginia native, Sarah decided to pursue a career in Orthodontics by attending a dental program here in the Shenandoah Valley after falling in love with the field as a patient herself. After attending Radford University for undergrad, Sarah decided to further her education by earning a Certificate of Specialization in Leadership and Management through a program at Harvard Business School. She is also currently completing her Bachelor of Science majoring in Individualized Study with a concentration in Healthcare Leadership at JMU – GO DUKES! When she's not in the office she's a busy mama to her two kids Cora & Hudson and also enjoys traveling with her husband. We are appreciative that she keeps our practice running smoothly and handles all of our marketing as well!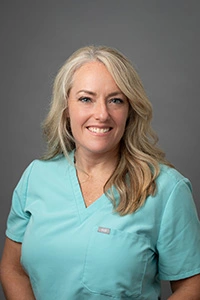 Jessy
Clinical Manager
As our clinical manager, Jessy has devoted over 20 years in our office ensuring that our clinic runs on time and that visits for patients are as comfortable as possible. She is a native of the Shenandoah Valley and graduated from MTC's Dental Program and we are grateful she immediately made our office her dental home! In addition to doing all of our in-house lab work, Jessy enjoys gym time, hiking with her dog Hammer, and kayaking.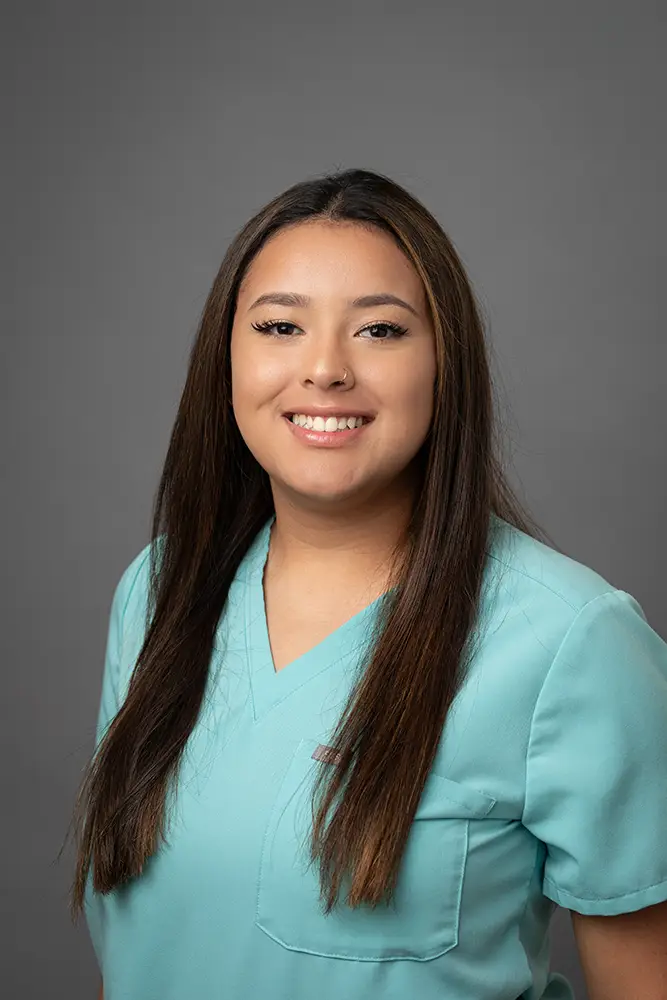 Jenifer
New Patient Treatment Coordinator
Jenifer came to us as an intern and after developing a love for orthodontics she decided to stay with the team permanently! We are so grateful for her positive energy and ability to speak multiple languages including Spanish! She is a recent graduate of HHS and MTC's dental assisting program and is continuing her education with hopes of staying in the dental field long term. When she's not assisting patients or making aligners in the lab, you can find her at our local Buffalo Wild Wings where she enjoys her favorite food!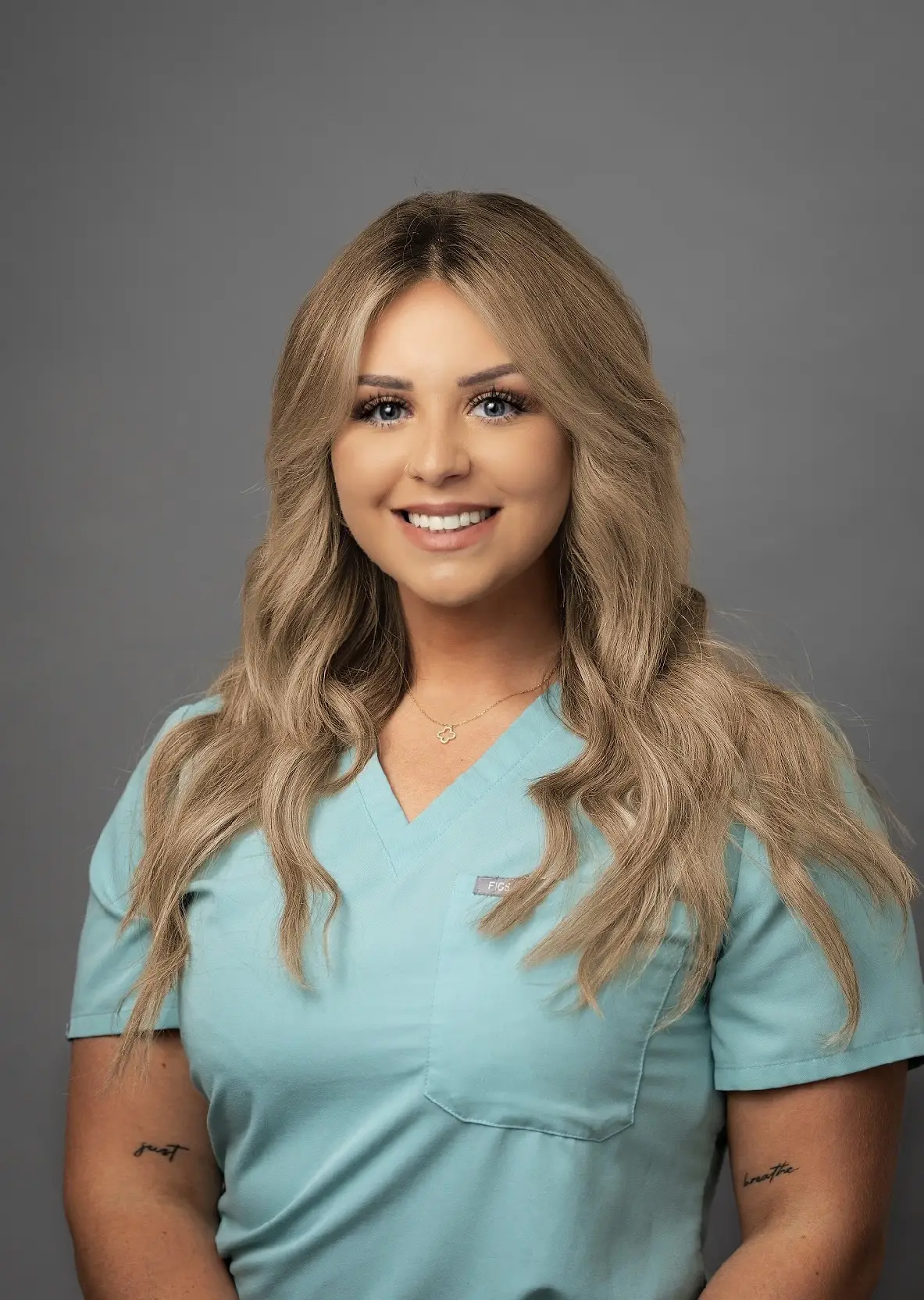 Autumn
Treatment Coordinator
Autumn is a compassionate treatment coordinator who finds immense joy in helping patients achieve their goals. With a genuine love for her job, she takes pride in building strong, understanding relationships with patients and providing personalized treatment plans that prioritize them to the fullest.
Outside of work, Autumn cherishes the time spent with her family, whether that be on the ball field or taking spontaneous trips to the beach! She cannot wait to welcome you to our office!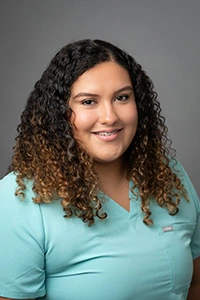 Stefani
Scheduling Coordinator
Stefani is the first smiling face to greet you at our office! A local to the area, she graduated from Spotswood High School before pursuing a career in orthodontics. She enjoys reading, true crime documentaries, and spending time with her husband Jeremiah and her dog Juno. We love that she is fluent in Spanish and eager to help others in any way she can in achieving a smile our patients are proud to show off!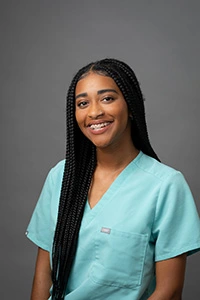 Tamarah
Scheduling Coordinator
Originally from Waynesboro, Tamarah enjoys the outdoors, cooking, and spending time with her friends and family. She attended Radford University and completed her degree in social work. She decided to switch career fields by joining the orthodontic side of dental and is very excited to continue learning more about orthodontics and be able to help our patients have the best experience each time they visit our office!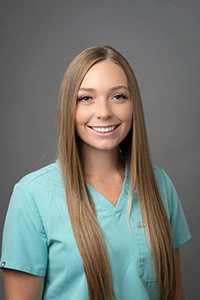 Grace
New Patient Coordinator
After having such a wonderful experience as a patient in our office, Grace developed a passion for orthodontics! She was born and raised in Page County and graduated from a dental program following her Associates degree from Lord Fairfax to pursue her career in the dental field. When she is not working with patients, she is with her horses or spending time with family and friends, especially her dog Tucker! Grace looks forward to helping you get set up with your initial new patient consultation, confirming your orthodontic insurance benefits, and working towards giving you a perfect smile!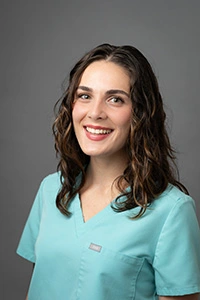 Hannah
Financial Coordinator
Hannah is the teammate who will help you with your payments and assist you in utilizing your flexible spending and health savings accounts for orthodontic treatment! When Hannah isn't working with patients and payments, she is spending her down time with her husband Ethan and friends and family. She loves traveling, attending concerts, playing Dungeons & Dragons and is eager to tell you all about her current campaign!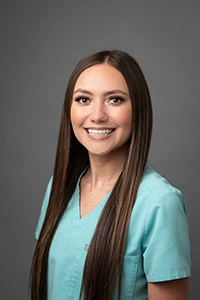 Ashley
Clinician
After working in general dentistry for 2 years, Ashley found a love for the ortho side of teeth and joined our team as an orthodontic clinician. As our Invisalign coordinator, Ashley specializes in clear aligners and helps throughout the aligner ordering process. Ashley thoroughly enjoys rainy days, spending time with her two dogs, Mia and Rico, and doing any and all things that involves traveling!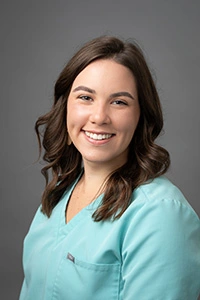 Jenna
Clinician
After starting her career a few years ago in general dentistry, Jenna decided to pursue orthodontics as our insurance coordinator but soon after found enjoyment on the clinical side instead! She and her husband, John, live in Harrisonburg and enjoy taking their dogs, Jax and Shy, on walks! When she is not busy with patients in the clinic, she loves a good book, working out and spending time with family and friends.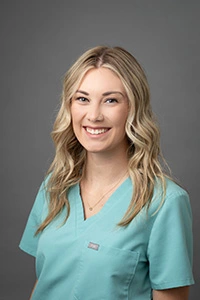 Brianna
Clinician
Born and raised in Stuarts Draft, we are lucky to have Brianna in our office after she started her orthodontic journey in 2021! When she's not busy in the clinic helping patients get the smile of their dreams, she enjoys spending time with her 3 year old niece, Paisley and her dog, Gage. Brianna also really enjoys cooking, fishing, or kayaking with her boyfriend Josh and has a bucket list goal to travel to all 50 states!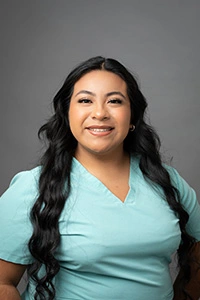 Anayeli
Clinician
As a recent graduate from Spotswood High School, Anayeli joined our team after completing an internship through MTC's dental program. We love her ability to connect with patients in multiple languages in our clinic and her attention to detail! Outside of work Anayeli enjoys dancing, listening to podcasts, and is also an amazing nail technician…how cool is that? She looks forward to seeing you at your next appointment and being the best part of your day!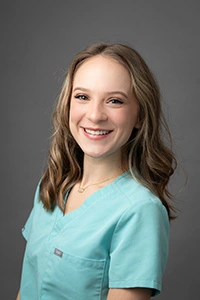 Jaden
Records Technician
Originally from Page County, Jaden enjoys friends, family and shopping! Her favorite part of her job is meeting new patients and using our iTero scanner to help for treatment diagnostics. She cannot wait to help new patients learn how orthodontics can help improve their smile!