Braces Harrisonburg, VA
Today there are more types of braces than ever before to choose from to get the smile you've always wanted. At Weiler Orthodontics, we work hard to find the right treatment for every patient.
Three Styles of Braces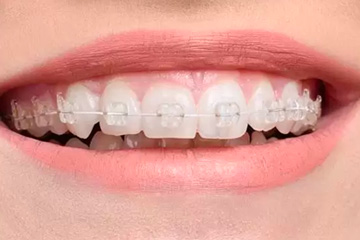 Clear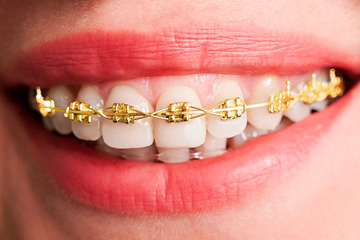 Gold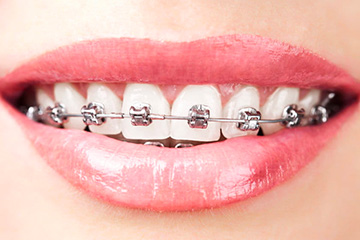 Silver
What To Know About Metal Braces & Ceramic Braces?
Your smile is unique, and the treatment we use to correct it should be, too. Gone are the days when your only option was a mouth full of metal. Today, you can opt for traditional braces or a more discreet option such as ceramic braces or Invisalign.
Metal braces – Harrisonburg Metal braces are still a commonly used treatment option for two very important reasons – they are effective and efficient. They utilize metal brackets adhered to the teeth and a metal archwire to guide the teeth. Today's metal braces are more high-tech than ever before, offering sleeker brackets and heat-activated archwires.
Ceramic braces – Harrisonburg Ceramic braces are similar to traditional braces, but they use tooth-colored brackets to hold the archwire in place. This makes them less noticeable than metal braces. They are as efficient as metal braces but offer a more discrete treatment. You do need to pay close attention to brushing and flossing to avoid staining.
Invisalign – Harrisonburg Invisalign treatment offers the highest level of discretion of these options. The treatment consists of a series of clear, removable aligners that fit snugly over the teeth. Each set is designed to achieve a certain tooth movement. Patients love that they are almost invisible, and since they are removable you don't have to make changes to your diet.
Contact Us For Braces Treatment in Harrisonburg, VA
No matter your age, Harrisonburg orthodontic treatment can transform your smile and your life. A straighter smile can help you confidently greet the world, and take better care of your oral health.
To determine which treatment option is best for you, schedule your complimentary consultation at Weiler Orthodontics today.