What's up With 7 Up?: Check What Surprises a First Orthodontic Visit Brings for Your Kid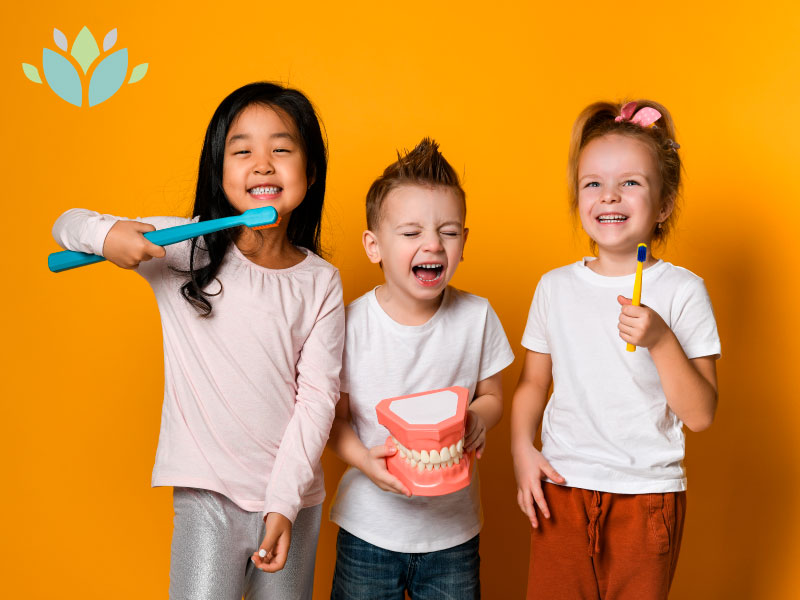 Your Child's First Orthodontic Check-Up With Harrisonburg Orthodontist
What is your first feeling when you see your little kid losing their first tooth? We know your heart melts, and you can't stop thinking, "How fast they grow." And you are not alone; we share a pretty similar concern, one that relates to growing up. This is: "Now is the best time for your kid to have their first orthodontic visit."
Also, now you might be asking yourself, isn't it too early for my child to have braces? That is an excellent question, and the answer is that a first orthodontic evaluation is a proactive approach that helps define a course of preventive treatment actions that will make orthodontic treatment more gentle on your little kid. Also, your kid will familiarize with treatment dwindling the fear and, most importantly, deal with or bypass the development of malocclusion.
So, this does not mean your kid immediately needs braces. A first evaluation helps an orthodontist address the need for starting with phase-one orthodontic treatment. For your kid, this phase makes treatment easier to handle later in early adolescence, and it is fun. Yes, our objective is to make orthodontic treatment smooth and also exciting for the young patient and the whole family.
If you want to know more, we are delighted to invite Harrisonburg families to learn more about Early Interceptive Treatment for kids and have a blast with their little ones in the "Best Weekend Ever Event" with exciting kids' activities. Now, are you ready to make orthodontics for your kid a smash? Keep reading this educational/entertaining article, and prepare for an awesome weekend.
At What Age Should My Kid First Visit an Orthodontist?
It is now time to get a little thoughtful, but just a little. The American Association of Orthodontists recommend parents take their kids for their first orthodontic visit at age seven. That is because there are critical milestones in your kid's dental development; the first dentition check-up at year one helps your kid have healthy baby teeth. By age seven, the first permanent teeth molars start erupting, and in some cases, there is not enough room for the rest of the molars to fit the dental arches.
Moreover, all dots connect. Caring for baby teeth is crucial for your kid. For instance, bad habits like thumb-sucking or tongue-thrusting might slowly push teeth producing misalignments that need to be addressed promptly before they become harder to treat later in adolescence.
Now you might be asking yourself, is Phase One Treatment painful? That is also a transcendent question. Fortunately, the answer is no. The upper jaw splits into two halves that fuse at puberty. Dr. Weiler uses Invisalign First to take advantage of it to expand the maxillary arch of your kid gradually. This allows more freedom of movement to make room for upcoming teeth and also reduces the duration of treatment time in phase two.
Why Is Orthodontic Evaluation Important for Children?
A first orthodontic evaluation marks the path for a more subtle and easy phase two orthodontic treatment that involves using Harrisonburg Invisalign Teen to accommodate your adolescent kid's teeth. Incidentally, the complexity of two-phase treatment increases if no phase one is accounted for as part of the process. This means a more invasive treatment in puberty.
Indeed, completion of phase one involves preventing lacking the adequate space that could produce severe crowding. Also, Dr. Weiler might identify the potentiality of a more severe type of malocclusion that involves hereditary protrusion or signs of jaw problems, clinically termed overbite, underbite, or crossbite, to enhance the jaws' fit together correctly.
So, now that we have briefly revised the importance of getting your kid for their first orthodontic evaluation at age seven, it's time to get back to the fun part, as we promised earlier. 
Best Weekend Ever Event in Harrisonburg
Keep this date in mind, June 17th is a Saturday, yes, and we invite your family to have the best weekend ever here in Harrisonburg. You and your family can enjoy a bunch of amusing activities with live music, art exhibitions, magicians, and food festivals with restaurant specials, food trucks, and other delighting activities for the whole family members, including your furry family members. 
Yet, the best is to come. There will be a zone, especially thought, for your kids. Yes, the Kids Zone will be located on N Main Street and W Water Street, and we will be glad to have your family starting at 10:00 AM at the "Explore More Discovery Museum Experience," with a fun and educational tour for your kids. 
Your kids will also be excited to play with "bubble machines," and there will also be a temporary tattoo station; fun, right? There are some other cool activities you can enjoy sharing with your little ones, like a real-life farm experience with tractors and farm animals.
We will have an interesting experience introducing the 7 Up program, where we will educate children of our community about the importance of visiting an orthodontist by seven and explaining there is nothing to fear and that a lot of fun is coming by joining the Smile Club for Kids.
What Is the Smile Club For Kids?
This is getting more and more exciting. Your family's Best Weekend Ever is about to become the best smile forever. Yes, we are glad to introduce a kids' rewards program. You read it right. Once your kid starts with a first evaluation, they will be automatically part of the "Smile Club" with benefits that extend to your family; let's check them out:
Complimentary check-ups with X-rays and advanced treatment planning!

Smile Club's annual party for your kid & a friend!

Fun contests, rewards, and prizes!

$300 credit towards Invisalign for Mom & Dad!
Here Is an Invitation to Make Orthodontics as Easy and Fun as A, B, C
Dr.Weiler and his outstanding team invite your family to schedule an appointment and start enjoying the multiple benefits of a healthy smile with Invisalign Treatment Harrisonburg, VA, and with Invisalign First for Kids and Invisalign® Treatment for Teens Harrisonburg beautiful smiles.
You can also stop by and share with us an enjoyable moment at the Best Weekend Ever Event. There we will ensure your kid will have a blast and overcome the fear, so they will also anxiously ask you to take them to see Dr. Weiler for a first check-up and join the Smile Club. Moreover, from a parental perspective, this initiative will render the best results for your little one's oral health now and for the days to come.